New SQCDP whiteboard shows SQCDP in a new light
How can the new SQCDP whiteboard help businesses along their lean journey?
The original SQCDP has evolved over the past years to include new KPIs (Environment, Inventory etc). How are you going to update your visual management boards without throwing them away and starting from scratch? As a manufacturer of visual management printed boards, we have risen to the challenge of creating a range of updateable and customisable whiteboards to accompany you on your lean journey.
Our new SQCDP board offers 9 standard KPIs, each printed on its own frameless magnetic whiteboard panel. You simply choose from the most important KPIs – Safety, Quality, Cost, Delivery, People, Productivity, Production, Environment, and Inventory and choose the ones that you wish to track and monitor.
Magimount Backing Board
Front magnetic printed whiteboard
These sit next to each other to create one large SQCDP board. As trends evolve, you can choose to change out one panel or simply add a new section if you have the space. The backing board can be retained and it is just the magnetic front whiteboard sheet which would need to be replaced. This is better for your budgets and for the environment.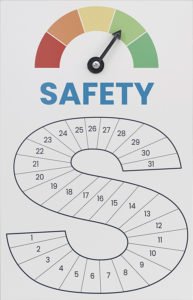 Each panel has a working RAG (red, amber, green) dial, a dry wipe KPI calendar and space for three A4 landscape magnetic document holder windows. We can also create a custom design and size to suit you.
Check out our VersaTile Pro and VersaTile ProPrint video here:
Benefits:
Choose your own KPIs
Easily update KPIs in the future
Eco friendly option with less waste
Improve performance management
Engage employees
Inspire improvement
Can be made with custom print and custom sizes