New Addition to the Mobile Board Range
This mobile whiteboard with stand can be supplied with enamel steel whiteboards (25 year surface guarantee), coated steel whiteboards (10 year surface guarantee) and custom print options (10 year surface guarantee). Mobile magnetic whiteboards on a stand offer great flexibility in the workplace allowing you to place the whiteboard away from the walls and easily move between areas. The double sided versions are a great space saver.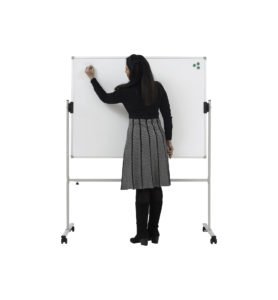 Thanks to a clever design, it is also possible to supply custom size whiteboards between a width of 100cm and 200 cm. The cross bar can extend giving extra choice. This can be especially useful for custom print options.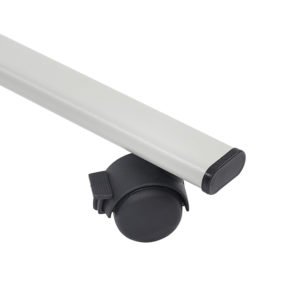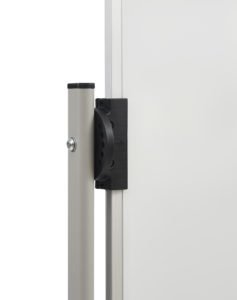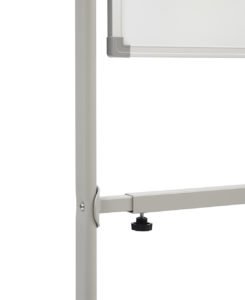 The stand has 4 sturdy wheels, two of which are lockable. The board itself can rotate through 360 degrees and is kept in place with a locking handle
Standard sizes in cm are 120 x 90 | 120 x 120 | 150 x 120 | 180 x 120 | 200 x 120 All sizes are landscape width x height.
Prices start at £141.47 for a 120 x 90 magnetic steel whiteboard single sided.
Shop Plain Whiteboards with Stand Now
Shop Printed Whiteboards with Stand Now