We understand that you may, or may not, be well versed with Lean terminology and are keen on effectively using Lean tools to optimize and streamline your processes.
To help you, Lean-VM has developed a set of FREE Lean user guides to accompany many of the standard Lean whiteboard methodologies. A QR code is printed directly on to the board for you to scan with your mobile device. This allows any of your team to learn how the tool should work while standing in front of the board. This helps your company make lean learning accessible to everyone.
The guide gives step by step info on how the board should be used, what should go in each section and what the lean process involves.
Here is a section of the Lean User Guide for the A3 Problem Solving Boards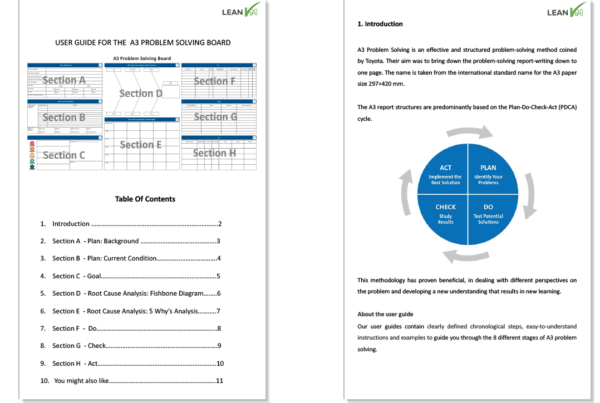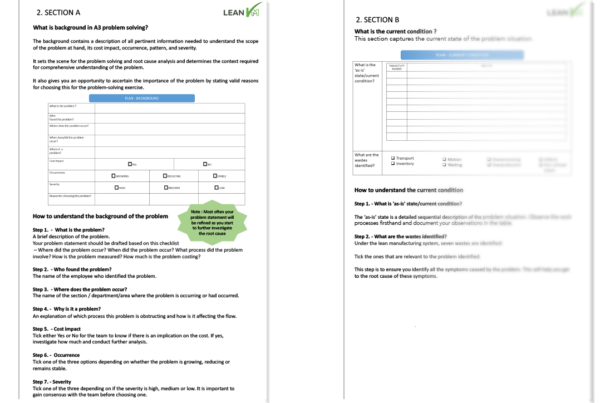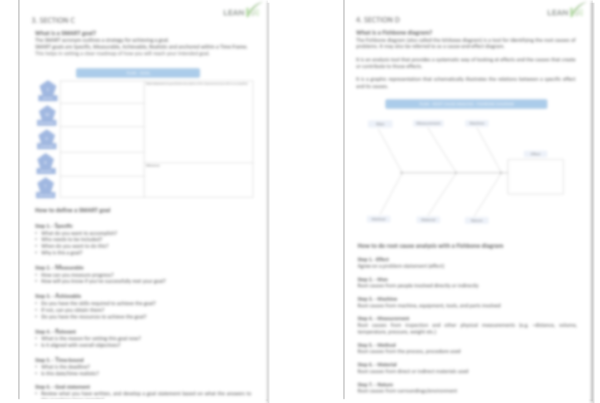 Get the full guide after your first purchase!
These user guides
Are easily accessible via QR codes
Give easy access directly in front of the whiteboard
Simple to use
Educational
Simplify jargon
Promote knowledge
Include tips
And are FREE with your board purchase