How To: Clean A Whiteboard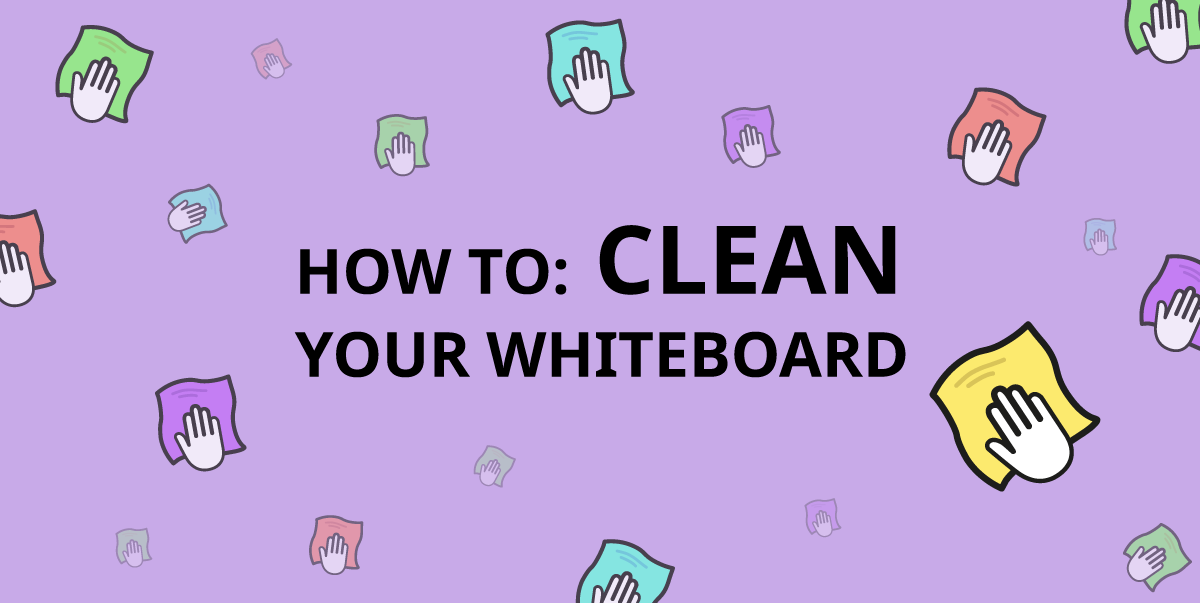 Magiboards whiteboards have specially treated surfaces to enable dry erasable capabilities. To ensure longevity of your whiteboard, and to avoid permanent staining, only use Magiboards supplied accessories on the surface for writing and cleaning.
Cleaning Prior to First Use
Knowing how to clean a whiteboard can help improve the longevity of the product. It is important to remember that your whiteboard was manufactured in a factory environment, packaged with cardboard and other materials, so before first use it always best to clean your whiteboard using water and a damp cloth! For general cleaning, we recommend taking the following steps:
Do's
Spray the MagiClean Cleaning Fluid directly onto a soft, dry cloth and wipe the board thoroughly.
Wait for the MagiClean Cleaning Fluid to completely evaporate, then wipe the board with a soft, clean, damp cloth (lukewarm water).
Dry the board thoroughly with a soft and clean dry cloth.
Dont's
DO NOT spray directly onto the board.
DO NOT immerse the board or use excessive amounts of water, as the water may enter the board core and can cause warping and/or delaminating.
Instructions for cleaning a Printed Whiteboard
To prevent spreading the marker pen ink, only wipe when it is completely dry.
Only wipe dry ink with a clean, microfibre cloth or paper wiper suitable for whiteboards.
Clean the board daily with MagiClean Cleaning Fluid to maintain good erasability.
NEVER use other cleaning products – aggressive cleaning formulas may cause damage to the board surface. Only use Magiboards supplied cleaning products.
If a wrong type of marker pen has been used on the board (Flipchart marker, permanent marker) immediately clean the board with MagiClean Cleaning Fluid and a micro fibre cloth. If you're still having trouble removing the ink, write over the ink with a whiteboard marker until it dissolves. Then, clean the board with MagiClean afterwards.
NOTE: Some whiteboard marker pens offer poor erasability. We recommend only using Magiboards whiteboard marker pens.
About Magiboards
Magiboards revolutionised office technology with the invention of the whiteboard in 1966. Today, Magiboards is the market leader of visual management tools and office products, supplying all sectors of businesses across the world. Our products help organise, focus, plan, and communicate with teams in all working environments. Magiboards' employees are dedicated to making the best products on earth, and to leaving the world better than we found it.
---
Press Contacts
Thomas Hodgetts
thomas.hodgetts@magiboards.com
+44 (0)1952 292 111

---