How To: Create a Large Magnetic Whiteboard Wall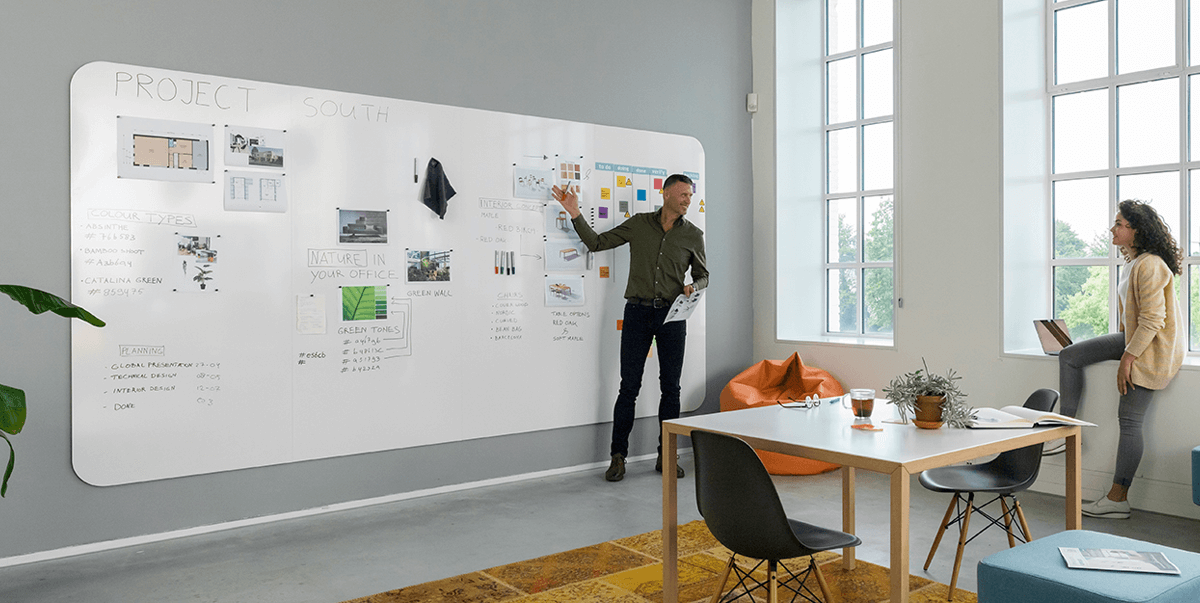 Create without limits. Large whiteboards and writing surfaces let you design, develop, organise and plan to your fullest potential and can be implemented in any office or working environment. Configure our boards to meet your requirements.
Large Magnetic Whiteboards
Our largest, standard size, single magnetic whiteboard is 240 x 120cm and is available with aluminium or wood effect framing options.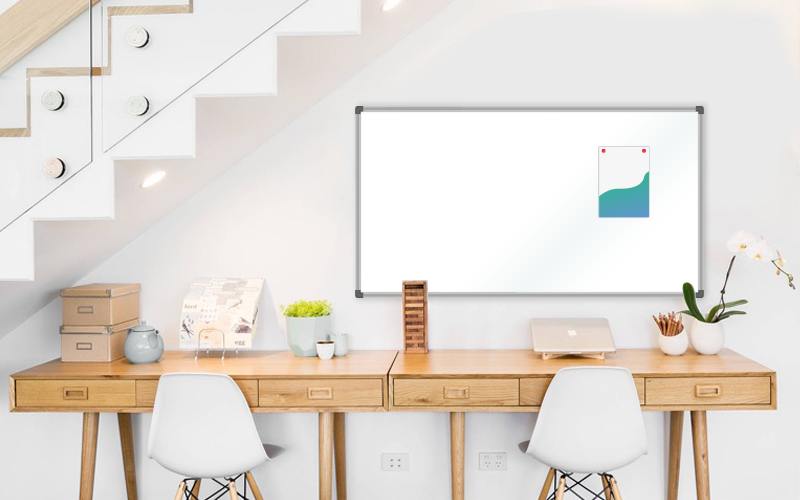 Chameleon Designer Whiteboards
Chameleon whiteboards are the pinnacle of whiteboard technology. Precision cut with high pressure white, Chameleon whiteboards are made from the highest grade magnetic enamel steel to offer the best writing experience, finished with a frameless profile and wrapped in a 25-year surface guarantee.
These whiteboards are great for visually communicating on plans, ideas and projects thanks to its modular system. Expand your whiteboard surface by adding another panel or rearrange your boards to create a unique wall display.
Chameleon VisuWall
Make it VisuWall. Chameleon VisuWall is a modular, frameless whiteboard system that allow you to create a virtually seamless large writing surface. Combining design and functionality with its beautifully finished black lacquered edges, distinctive rounded corners and magnetic surface – made from the highest quality enamel steel.
VisuWall is supplied in 3, 4 and 5 panel packages and comes complete with a magnetic wall mounting set. Each package includes 2 curved end whiteboard panels, and then 1, 2 or 3 central panels with squared corners.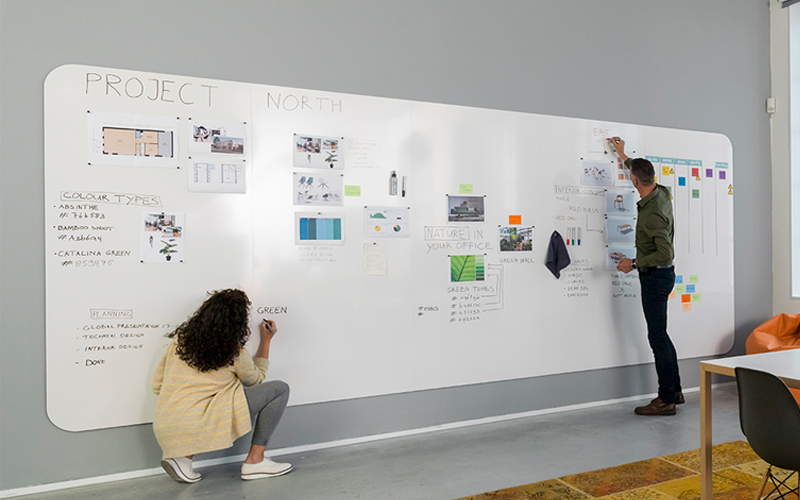 Chameleon Sharp
Sharp whiteboards are the number 1 choice for a magnetic whiteboard in any office or work space. Thank's to it's incredible design and top-spec enamel steel surface, Sharp is a whiteboard which will stay with you for life.
Sharp is a modular system which allow you to create a virtually seamless large writing surface, available in 7 sizes. Chameleon Sharp combines design and functionality with it's crisp white lacquered edges and square corners, perfect for mounting panels next to each other.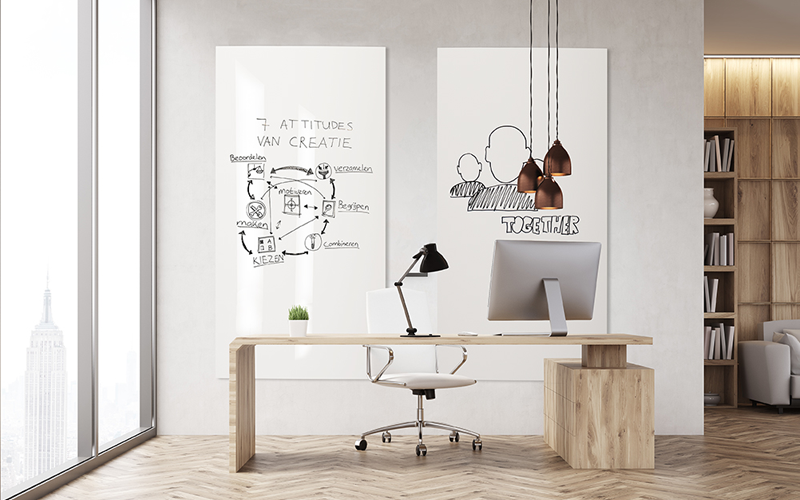 VersaTile Whiteboards
A complete solution for creating a whiteboard wall. VersaTile whiteboards have flat, frameless edges that allow the panels to fit seamlessly together, in combination with a 5-year surface guarantee. Choose from 2 sizes.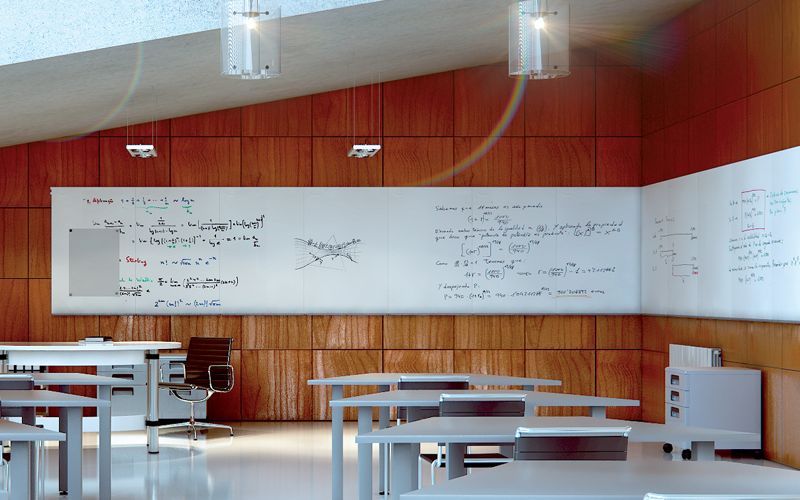 Ways to Shop
Our team are available to help with all of a customer's shopping needs online at magiboards.com. Whether it is providing support in choosing the right product or explaining the difference between different board surfaces, customers receive the same level of service and support they have come to expect from Magiboards.
About Magiboards
Magiboards revolutionised office technology with the invention of the whiteboard in 1966. Today, Magiboards is the market leader of visual management tools and office products, supplying all sectors of businesses across the world. Our products help organise, focus, plan, and communicate with teams in all working environments. Magiboards' employees are dedicated to making the best products on earth, and to leaving the world better than we found it.
---
Press Contacts
Thomas Hodgetts
thomas.hodgetts@magiboards.com
+44 (0)1952 292 111

---