5 Benefits of Magiboards Eco Friendly Notice Boards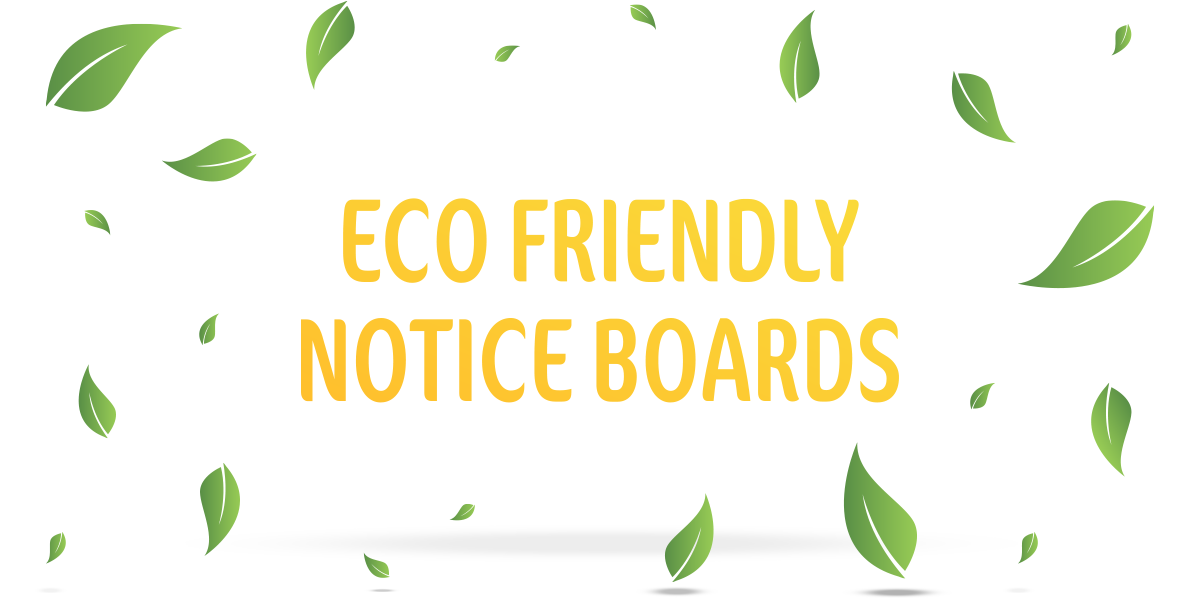 Let's go green! 🌱
Taking care of our planet is vitally important to the work we do at Magiboards – which is why we try to implement ecological practices into every aspect of our manufacturing processes, products and day-to-day working.
Discover 5 benefits of our eco friendly notice boards, how they're made and why this is important.
Shop eco friendly notice boards >
1. Made from 100% Recycled Material ♻️
Our home-brand Magiboards eco-friendly notice boards are made from 100% recycled material – 65% recycled post-consumer waste plastic and 35% recycled pre-consumer waste plastic.
It's manufacturing processes follow best practice through our ISO 14001 accredited Quality and Environmental Management Systems.
2. A Totally Self-Coloured Board – No Fabric Coverings!
Our eco notice boards are totally self-coloured, which means there are no fabric coverings! One key benefit of this characteristic is that this can help reduce the spread of flames in the event of a fire.
The self-coloured boards are usable with push pins and Velcro® accessories and come with a 2-year surface guarantee, with a variety of framing options. The notice board is available in 12 bright colours.
3. Designer Solutions & Standard Boards
Our standard notice boards are available with curved corners, a frameless solution, or with straight edges, which is available with aluminium, light wood effect frame or frameless.
Explore our range of designer shapes, including hexagons, circles, squares, triangles, speech bubbles and clouds.
For bespoke shapes and custom solutions, contact our customer service team.
4. Custom Shapes – Get A Quote
If your notice board requirements are a little more bespoke, such as a unique shape, logo or text, you can contact our customer service team who will provide you with a tailor-made quote, bespoke to your needs.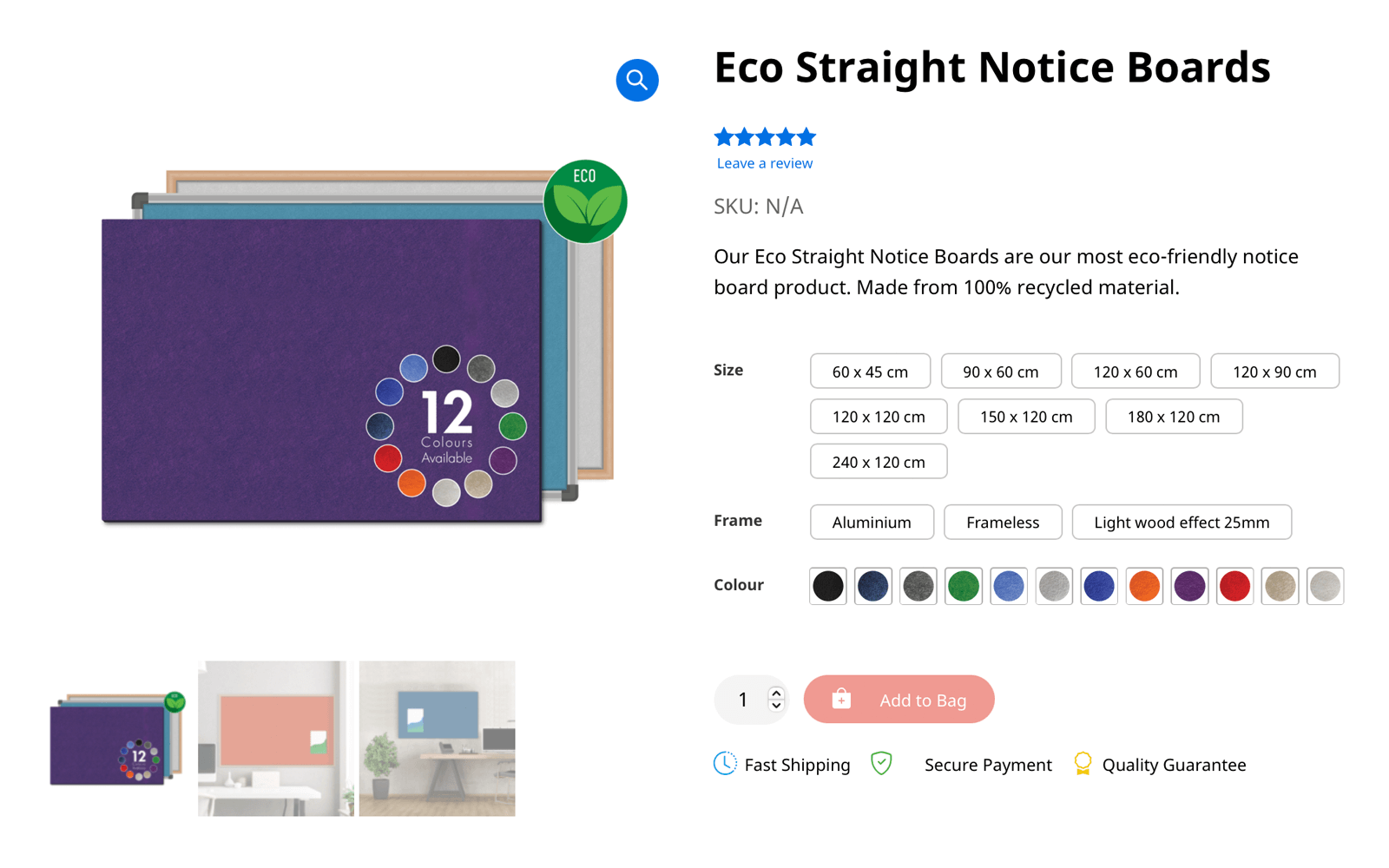 5. Ordering From Us
Shopping eco notice boards from Magiboards is so easy. Simply select your notice board product, choose your size, colour & any other configurable options, and checkout! Your order should be with you in a few days – we know you'll love it!
About Magiboards
Magiboards revolutionised office technology with the invention of the whiteboard in 1966. Today, Magiboards is the market leader of visual management tools and office products, supplying all sectors of businesses across the world. Our products help organise, focus, plan, and communicate with teams in all working environments. Magiboards' employees are dedicated to making the best products on earth, and to leaving the world better than we found it.
---
Press Contacts
Thomas Hodgetts
thomas.hodgetts@magiboards.com
+44 (0)1952 292 111

---