Introducing Custom Size Whiteboards & Noticeboards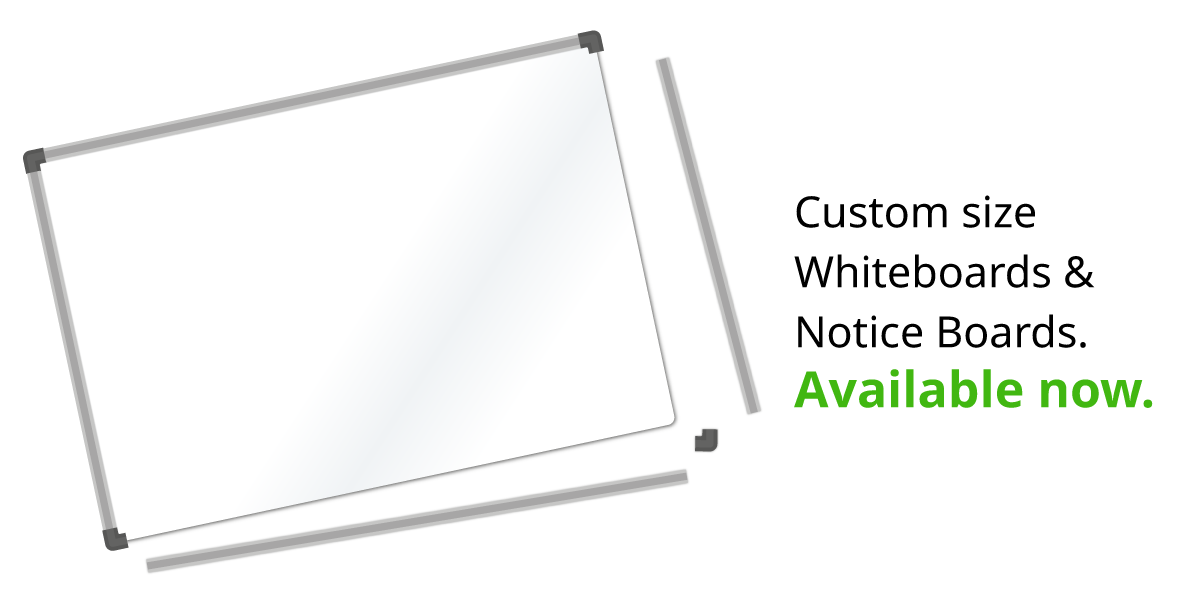 Custom is Magiboards' standard.
In April, we relaunched custom size board products online. "We are proud to be reintroducing custom size whiteboards & notice boards products to our online shoppers and users." said Thomas Hodgetts, Design & Marketing. "Over the last few months, we have spent time developing and designing the best way & most user-friendly way to implement custom sizes to our board products."
It is now easier than ever to create a custom size whiteboard or custom size notice board, simply select your product options and select the 'Custom size' size option. With a new, engaging input pop-out, enter your desired size (within the maximum / minimum parameters) and click save. Then click 'add to bag' and your custom size board will be added to your basket. Simple!
We can produce boards made to your exact measurements, so whether you're creating a custom size cork board, custom size pin board or custom size magnetic dry erase board, we've got you covered – shop custom size boards today.
About Magiboards
Magiboards revolutionised office technology with the invention of the whiteboard in 1966. Today, Magiboards is the market leader of visual management tools and office products, supplying all sectors of businesses across the world. Our products help organise, focus, plan, and communicate with teams in all working environments. Magiboards' employees are dedicated to making the best products on earth, and to leaving the world better than we found it.
---
Press Contacts
Thomas Hodgetts
thomas.hodgetts@magiboards.com
+44 (0)1952 292 111

---