5 Tips to Stay Motivated Working From Home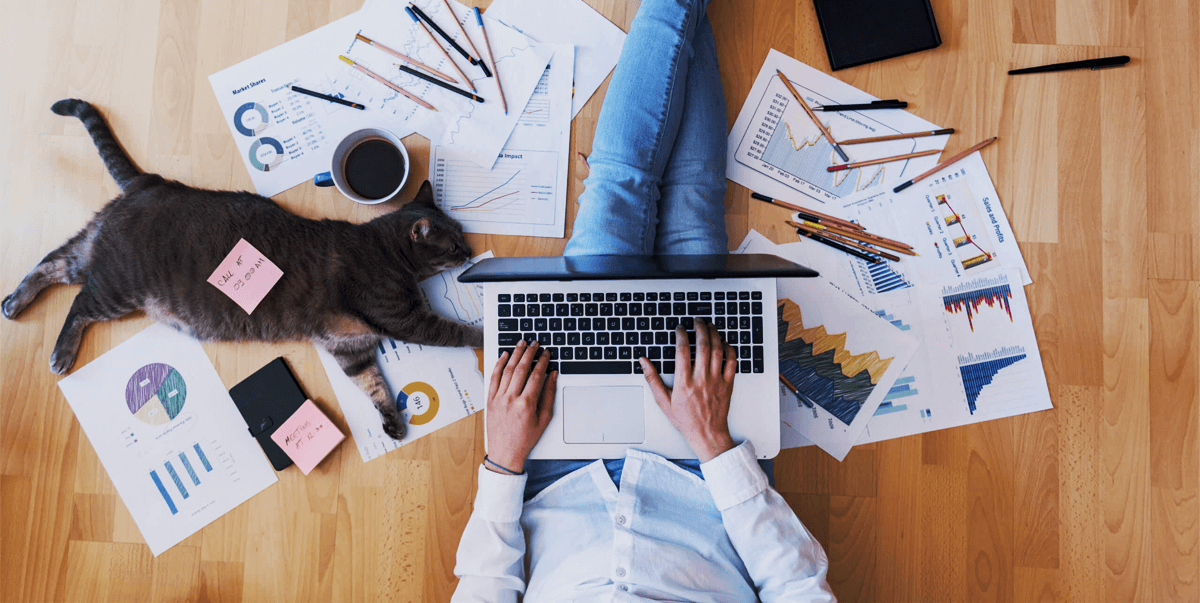 Working from home and hybrid working are now becoming the 'norm' for millions of people across the UK and the world. Staying motivated can sometimes be a challenge, no matter where you're working from, but here are 5 tips to do just that!
Whether in a commercial office or working from home, we can often struggle with staying motivated, with distractions around the work space being one of the key reasons. Here are some of the best tips to stay motivated, productive and keep your motivation.
Tip #1 – Keep a clean & tidy office
When working from home, the first step is to determine where you're going to work. Find a place where you can minimise distractions as much as possible, and set up a permanent or semi-permanent work space. Be sure to make everything you need readily accessible, like your laptop / computer, paper, pens and any other equipment you may need. Working from home whiteboards can act as a great visual management tool, particularly when used with our magnetic accessories. Notice boards are also perfect for organising notes and keeping visual aids.
Tip #2 – Make your office comfortable
One of our number 1 rules for any work space is to be comfortable. One of the best ways to do this to get an ergonomic chair, with a head rest, lower back support and height adjustable. A good size desk with height adjustment or a standing functionality can also go a long way to making your space comfortable.
Tip #3 – Block distractions
To prevent yourself from getting lost in chores at home, or the hustle & bustle of the office, we find it's best to write a plan of actions for the day. To-do lists can help you stay on task and can act as motivation to keep going to achieve the next item on the list.
Our scrum kit, used in combination with a magnetic whiteboard, can work as a great action list by setting the headings on the board, writing your tasks on a card and moving it along the board when action is taken toward achieving that task.
Tip #4 – Take your work outside
Changing your working environment can reduce stress and boredom, and it can do wonders for your motivation! If the weather is good, take your work outside to get some fresh air and natural (sun)light to boost your mood and literally brighten up your working day.
Tip #5 – Check in with your team
Feeling like you're working all alone when you work from home can be a real motivation killer. But by keeping in regular contact with your team, through messages, video calls and emails, you can stay connected with your colleagues and the business. You'll be surprised at how much some human interaction can do for your motivation.
About Magiboards
Magiboards revolutionised office technology with the invention of the whiteboard in 1966. Today, Magiboards is the market leader of visual management tools and office products, supplying all sectors of businesses across the world. Our products help organise, focus, plan, and communicate with teams in all working environments. Magiboards' employees are dedicated to making the best products on earth, and to leaving the world better than we found it.
---
Press Contacts
Thomas Hodgetts
thomas.hodgetts@magiboards.com
+44 (0)1952 292 111

---