Discover Why Cork Notice Boards Are So Popular in Schools & Offices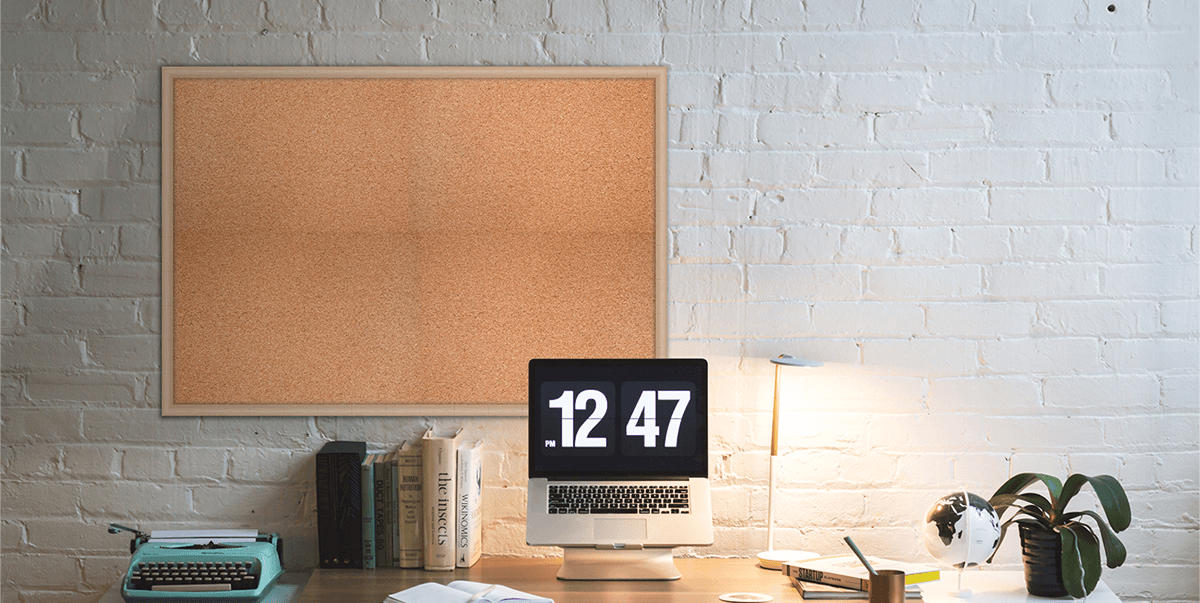 With so many fabric options, why are Cork Notice Boards still so popular? That's easy – because they're look, and work, great!
Cork Notice Boards are a staple in our notice board range and are hugely popular amongst home offices, schools, universities and designer spaces. This is thanks to its natural colour and unique surface texture.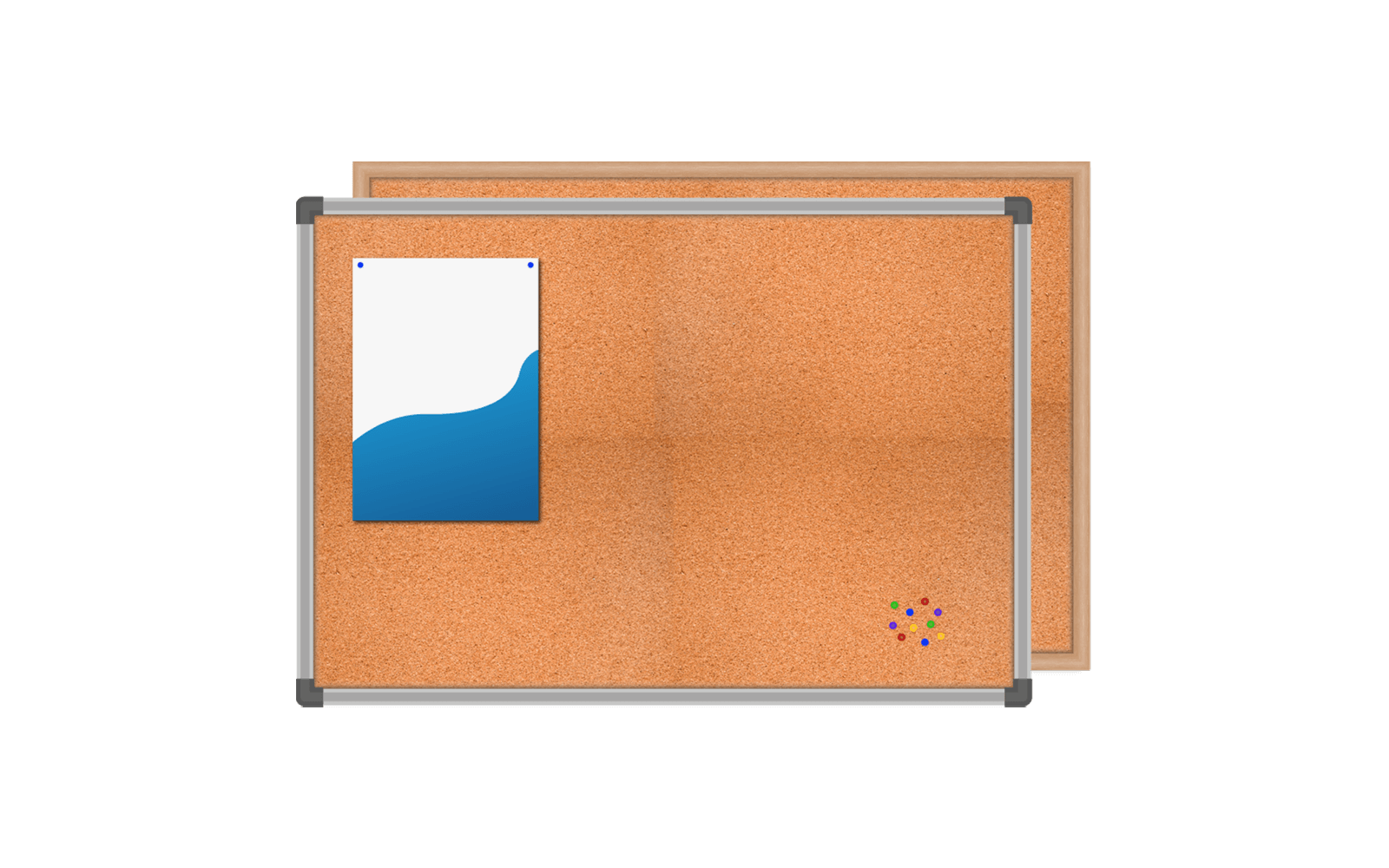 Cork Boards – What are your options?
Wall mounted Cork Boards are configurable with 4 different framing options – aluminium and light & dark wood effect 25mm & 40mm frame. The natural cork surface is usable with push pins and staples and comes in 8 standard sizes.
Lockable Cork Notice Boards are manufactured are available with an aluminium frame, as well as a 40mm light wood effect frame. Lockable boards are constructed with see-through doors made from shatterproof APET and come fixed with door locks for improved anti-tampering.
Combination boards offer the best of both notice boards & whiteboards. When configured with a cork board, combi-boards are a versatile product for any working environment, with it's half dry-erase whiteboard and half pinnable notice board.
All of our cork notice boards come with a 2-year surface guarantee.
About Magiboards
Magiboards revolutionised office technology with the invention of the whiteboard in 1966. Today, Magiboards is the market leader of visual management tools and office products, supplying all sectors of businesses across the world. Our products help organise, focus, plan, and communicate with teams in all working environments. Magiboards' employees are dedicated to making the best products on earth, and to leaving the world better than we found it.
---
Press Contacts
Thomas Hodgetts
thomas.hodgetts@magiboards.com
+44 (0)1952 292 111

---