Explore our new Display & Presentation Tools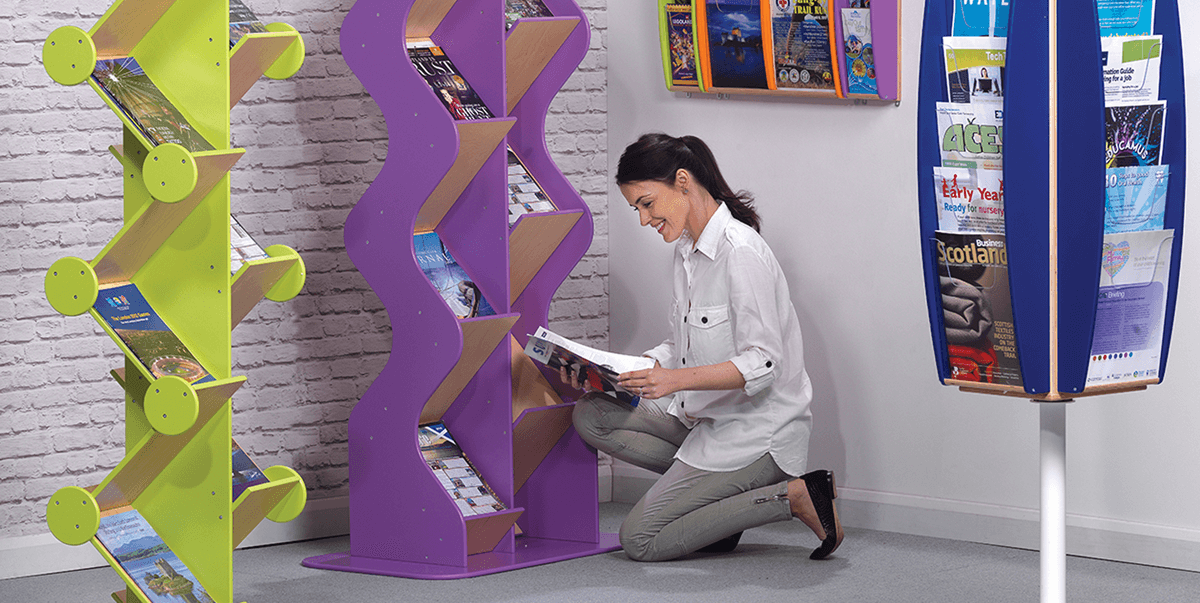 Discover all the tools you need for displays and presentations. Suited for all work spaces & environments.
Explore a wide variety of presentation equipment and accessories for schools, offices, public areas and manufacturing environments. From floor mounted and desktop display stands and projector screens to leaflet dispensers and clip poster frames, we have a solution for your display, promotional & presentation needs.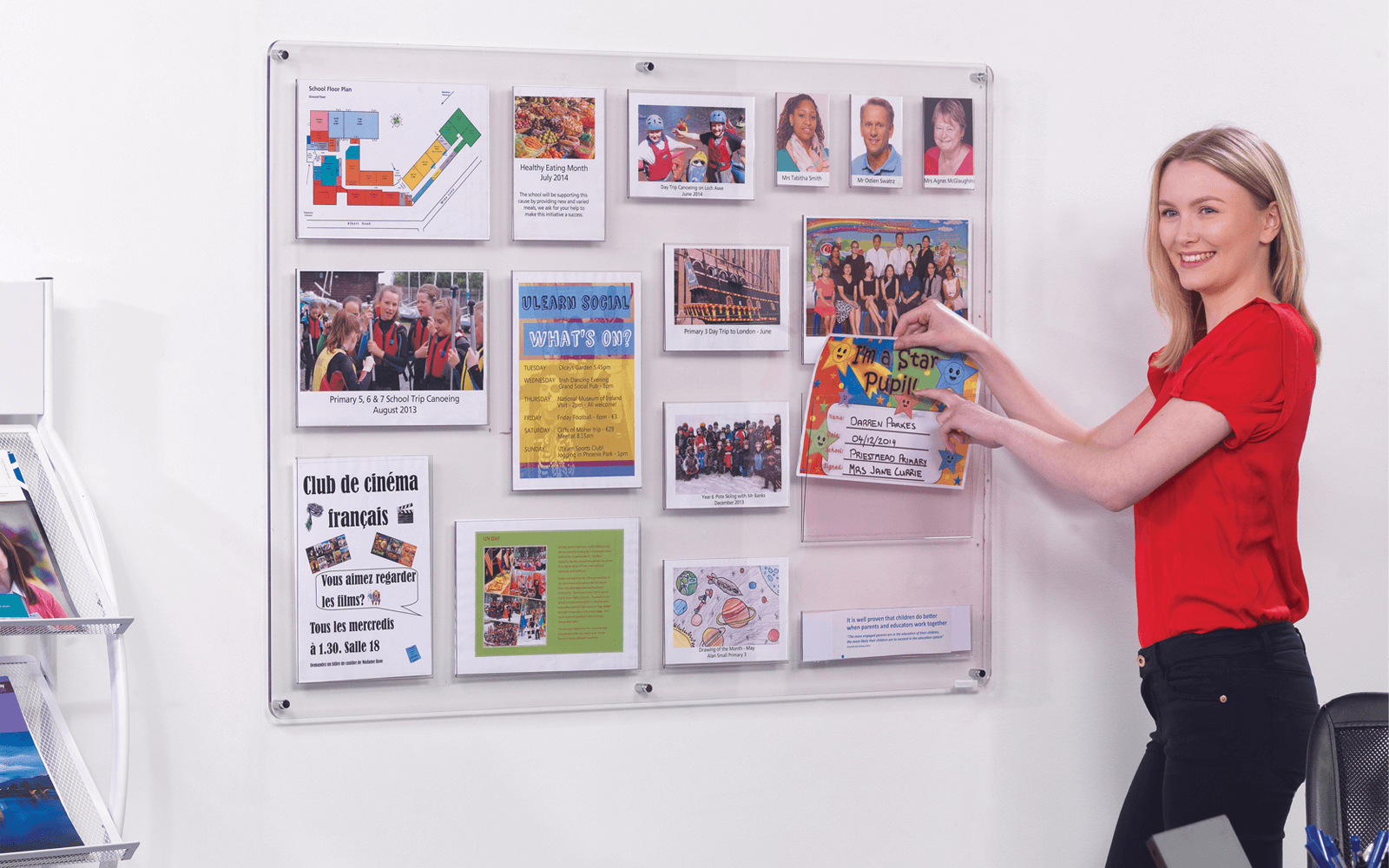 Photo & Team Display
Team & photo display boards are an easy, simple and effective way to show who is working in your team and to offer a friendly welcome to visitors be it in a school entrance, hospital ward or office reception. Visitors can immediately see who is who which makes you much more approachable.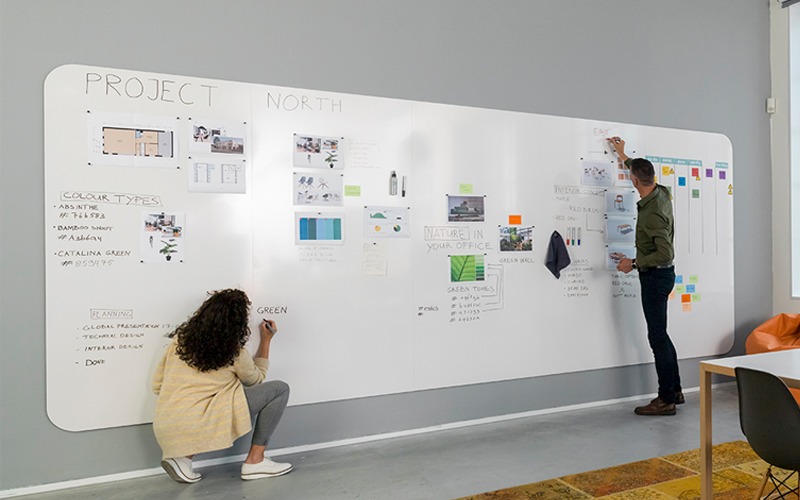 Presentation Whiteboards
Presentation whiteboards can play a vital role with displays and presentations, across all education, office, healthcare and manufacturing sectors. Explore our range of large whiteboards, projection boards, easels & flipcharts and rotating whiteboards.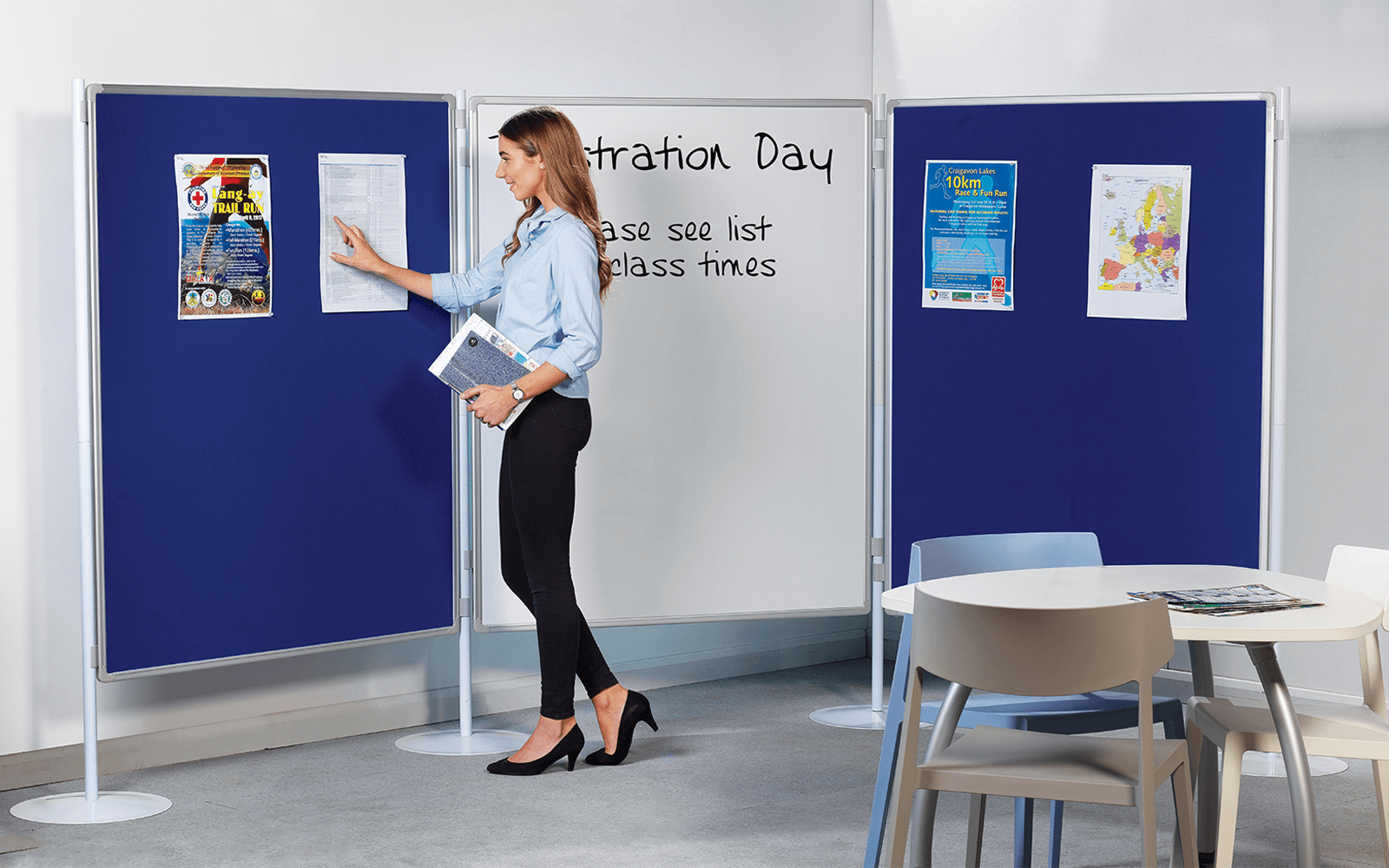 Office Partitions & Screens
We offer the best in office partitions and screens in safety, style & design to help you create physical partitions in the workplace, school or retail to meet COVID compliance regulations. Our product range is suited to create pods, zones and screens to offer safety to your workforce and patrons.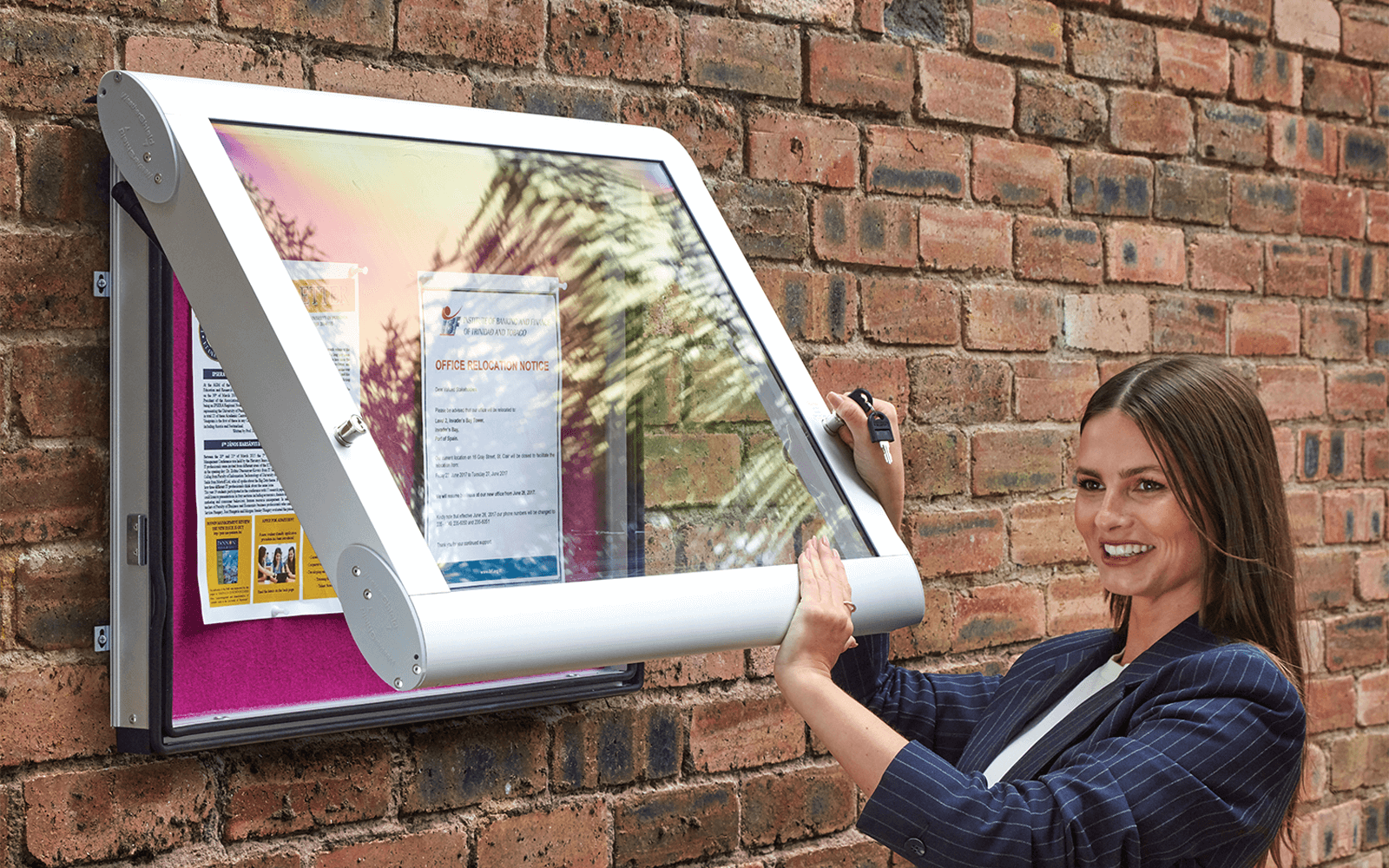 Display Notice Boards
Display Notice BoardsDisplay noticeboards span across a range of applications, including signage and large notice board displays and are usable across all education, office, healthcare and manufacturing sectors. Explore our range of outdoor boards & signage, rotating notice boards and eco-friendly boards.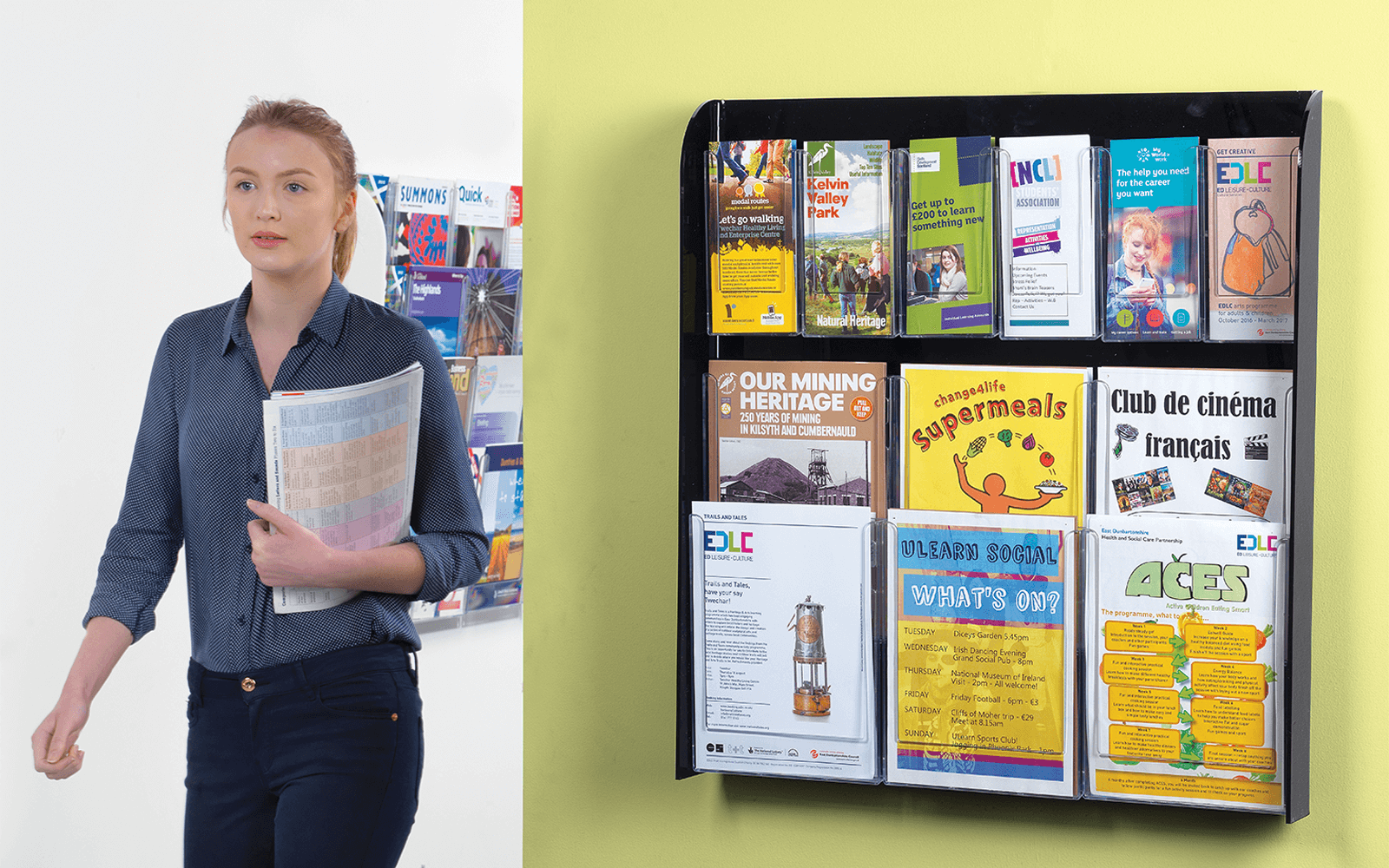 Paper & Document Holders
Paper & document holders are great for keeping papers in place and preventing unwanted tampering, as well as give a professional look to your whiteboard. Our range includes magnetic, Velcro® and self adhesive attachments options to cover a wide array of board styles.
About Magiboards
Magiboards revolutionised office technology with the invention of the whiteboard in 1966. Today, Magiboards is the market leader of visual management tools and office products, supplying all sectors of businesses across the world. Our products help organise, focus, plan, and communicate with teams in all working environments. Magiboards' employees are dedicated to making the best products on earth, and to leaving the world better than we found it.
---
Press Contacts
Thomas Hodgetts
thomas.hodgetts@magiboards.com
+44 (0)1952 292 111

---